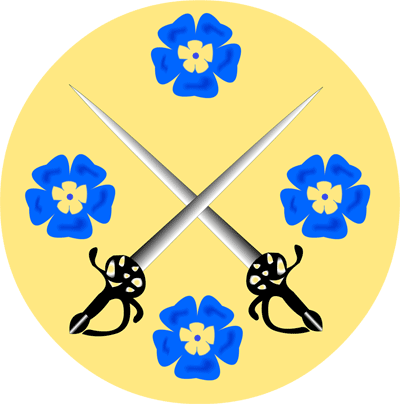 Lord Turvon Kuznetsov

Hails from the Crown's Lands
Order of the Opal, Order of the Sea Dragon
Interests | Besides | Rapier

Turvon authorized heavy and light rapier in 2003, and authorized heavy rapier in 2004.  In 2004 he moved to the Barony of Black Diamond where he would become a heavy and rapier marshal, and serve as Seneschal for four years.

Turvon would serve as his Barony's commander at War of the Wings, leading Black Diamond (And allies) in the rapier melees.  He would eventually be made a Free Scholar and fight his prize at Ice Castles in 2009.

Turvon returned to active fighting in 2014 after moving to the wilderness of Atlantia's central region crown lands.

Deputy Chronicler for the Barony of Marinus
Rapier Marshal for Atlantia (expired)
Heavy Marshal for Atlantia (expired)
Seneschal and Deputy Seneschal for the Barony of Black Diamond
Summary
Group
Crown's Lands
Major Awards
Order of the Opal, Order of the Sea Dragon
Complete List of Awards
Order of Precedence Page
Offices Held
Deputy Chronicler for the Barony of Marinus
Rapier Marshal for Atlantia (expired)
Heavy Marshal for Atlantia (expired)
Seneschal and Deputy Seneschal for the Barony of Black Diamond
Other Interests
Besides rapier…
Email
tkuznetsov@gmail.com
2014-03-19